About us
AppGuide is designed to empower every individual to make
the right decision when it comes to their health
Health apps have the potential to support you in achieving your goals, but only if you can pick the apps that are right for you.
By TherAppX
Powered by health app experts from TherAppX
Since 2018, TherAppX aims at simplifying the life of both healthcare professionals and patients by supporting them navigate the very broad digital health tools ecosystem.
AppGuide is TherAppX's latest innovation and reiterates its position as best-in-class partner for healthcare organizations and academic institutions in Canada.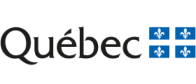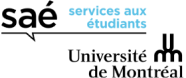 APPGUIDE TEAM
Nadine Benhadid
Health app analyst
Bertrand Bolduc
Chairman
El Mehdi Boubetana
Full-Stack Developer
Michael Cardinal
Chief Clinical Officer
Alexandre Chagnon
CEO
François Fournier
Product designer
Alexi Gasse
Front-end developer
Caroline Julien
Physician & health content creator
Yasmine Laaissaoui
Health app analyst
Cindy Lora Gil
Physician and quality assessor